Curated New Zealand Art
Showcasing Nathanael Provis
Artwork by Nathanael Provis
International Wilderness Artist
Nathanael Provis has always loved beautiful and dramatic scenery. Born in New Zealand's picturesque South Island, he soon took a strong interest in the surrounding landscape of snow-capped mountains, lakes, native bush, and waterfalls.
Nathanael has a notable career as a landscape artist. Today he paints using high-permanence oils on stretched canvas or prepared board as preferred mediums. His artwork is well sought-after all around the world. Largely self-taught, Nathanael has a deep passion for the traditional styles of landscape painting and is greatly influenced by the local and international masters of Realism and Luminism.
Many of his original works, featuring distant rugged peaks, glistening snow, and tranquil lakes can be found in private collections throughout New Zealand, and other parts of the world. His numbered collections of works include: The "Deep South" series, the "My Canterbury" series, the "My Kind of N.Z." series, the "Man & Nature" series, and more recently, the contemporary "Landfall" series.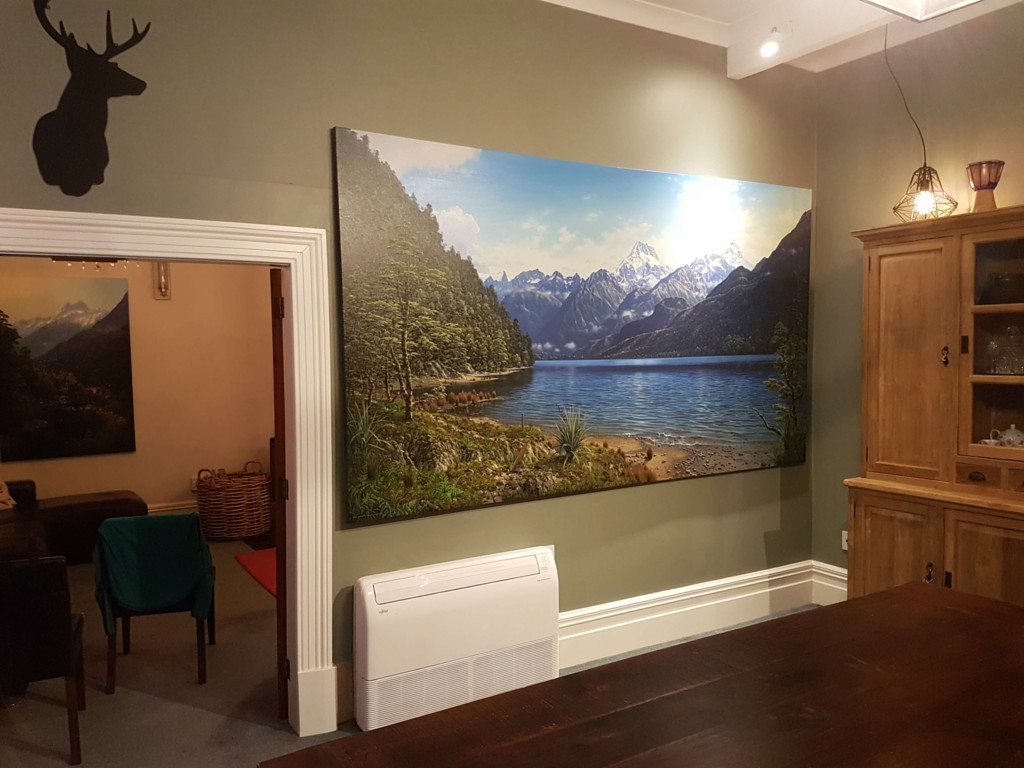 Timeless for your work environment
We take pride in representing a carefully selected range of quality work, by some of New Zealand's finest Artists
Curated
New Zealand Art
Showcasing
Nathanael Provis
Curated artwork for your home or business
Exhibitions
Artwork matched to your wishlist
Art advisory
Original artwork for any budget
Global shipping